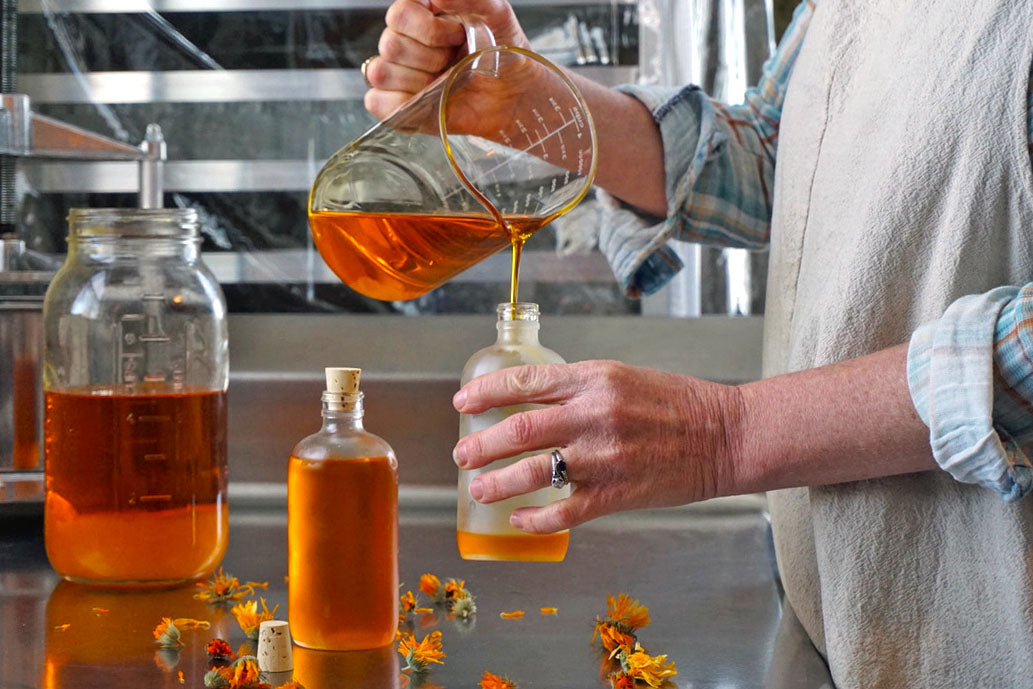 Jojoba love 🧡
Jojoba extract is not an oil, it's the liquid produced from the seed of the Simmondsia chinensis plant, a shrub which is native to parts of Arizona, California and Mexico. It is a wax ester, a clear golden liquid with a slightly nutty perfume, although refined jojoba has no color or odor.
It is the closest thing found in nature to mimic our skin's sebum which is why Jojoba extract can be found in many natural topical cosmetic products, as it absorbs so beautifully and works in harmony with our skin's mantle. It's a wonderful alternative for the unfortunately highly used whale oil and its derivatives, such as cetyl alcohol.

Jojoba acts as a shelf stable carrier liquid for many herbs and plants that Infusion Herb Co infuses. You can apply the infusion topically with ease benefiting from the medicinal qualities of the botanicals as the "oil" is absorbed into your skin. Jojoba extract itself contains beneficial properties. It is hypoallergenic, noncomedogenic, antioxidant, antibacterial, moisturizing, may help speed wound healing, can control sebum production and promote collagen synthesis!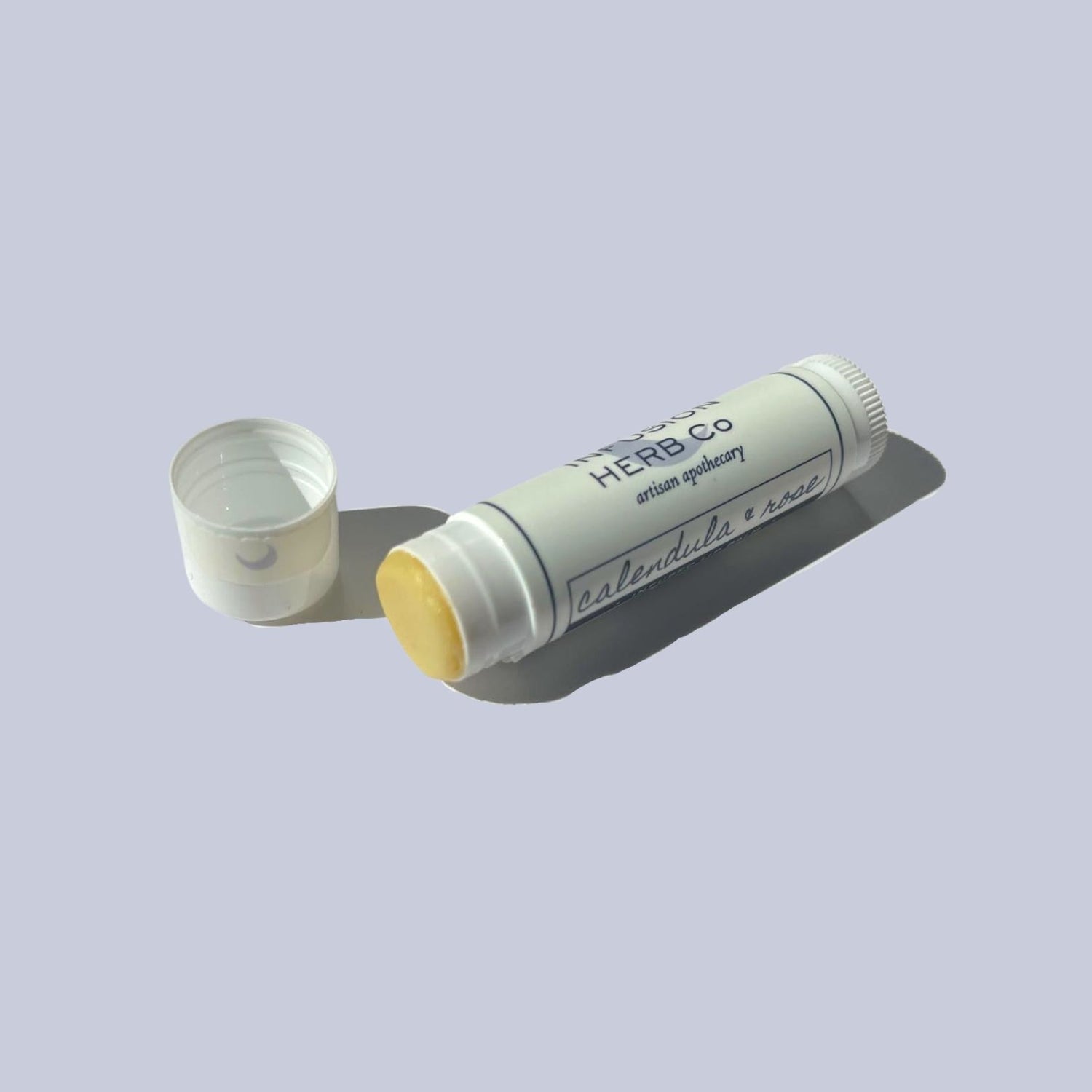 🌹 We have a gift for you!
Enjoy a free Rose & Calendula infused lip balm on all orders of $50 and over! Your lips will thank you.