Postpartum Tisane
Regular price
Sale price
$16.00 USD
Unit price
per
Sale
Sold out
Organic hand-blended loose leaf herbal tisane.
Intention: Formulated to support with deep mineral nourishment during the months following pregnancy.

Ingredients: Nettle, Milky Oats & Straw, Anise Hyssop, Calendula, Lady's Mantle, Marshmallow Leaf, Motherwort
This tisane was formulated with our favorite clinical herbalist at Wild Carrot Herbs for the In the Nest Midwifery.  These were so popular that we are sharing them, so that all new mama's can have access.
This tisane should NOT be taken while pregnant.
One jar makes 12 cups using 1 tablespoon per 8 oz water. We suggest using our french press as the best way to brew your tisane. Simmer. Strain. Sip. Repeat You can use your herbal leaves twice! A refill pack fills 2 jars.
3 Ways to Brew

1. Cup & strainer.
Place 1 to 1 ½ tablespoons of loose leaf herbs in strainer, pour 8 oz just off the boil water slowly over leaves, cover, let steep 8 minutes, strain & sip.

2. French press.
Place 1 to 1 ½ tablespoons of loose leaf herbs in press, pour 8 oz just of the boil water, let steep 8 minutes, press & sip.

3. Stove Top.
Place 3 to 4 tablespoons of loose leaf herbs in pot with 24 oz of water, simmer, turn off the stove & cover for for 8 minutes, strain & sip. Keep leftovers in the fridge & heat as needed.

Try it iced too!
About our herbs

Each herb is grown from seed on our our organic farm in Scarborough, Maine.
We tend the soil and plants using biodynamic practices in harmony with nature. Harvested at specific times when the plant is at its peak, in order to capture the best taste and highest nutritional value.
We dry immediately after harvest to preserve quality and maximize potency.
The result is something you can see, taste, smell and feel. Something you can't get from a conventional tea company or any old tea bag.
Our Tisanes

Serenity: our most delicious signature blend for softening life's edges, relaxing and soothing.

Love: emotional & physical heart health.

Support: Immunity blend for defense against colds & flus.

Daily Dose: deep mineral nourishment to serve as a daily supplement.

Belly Dance: support for a healthy digestion. Happiness starts in the gut!
Share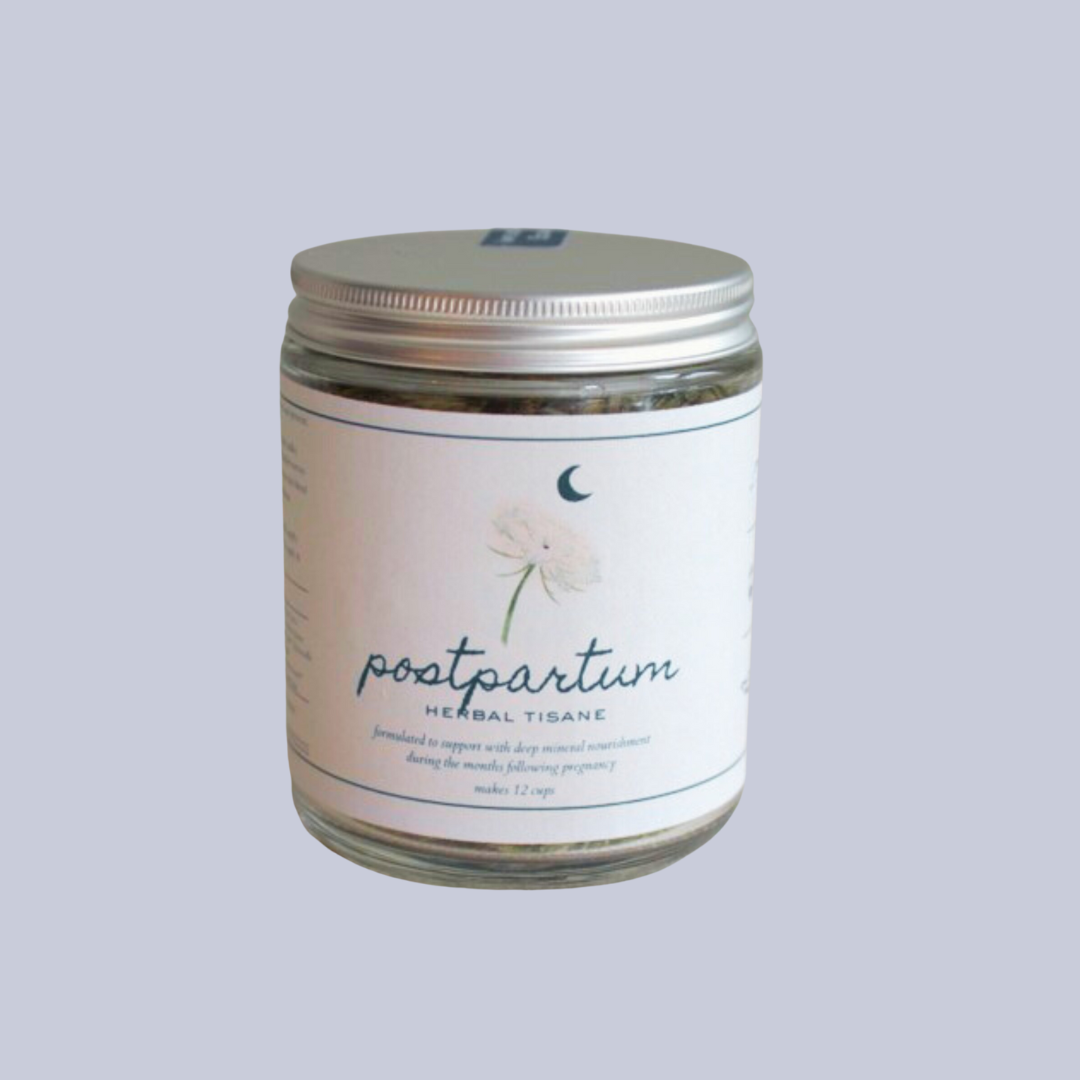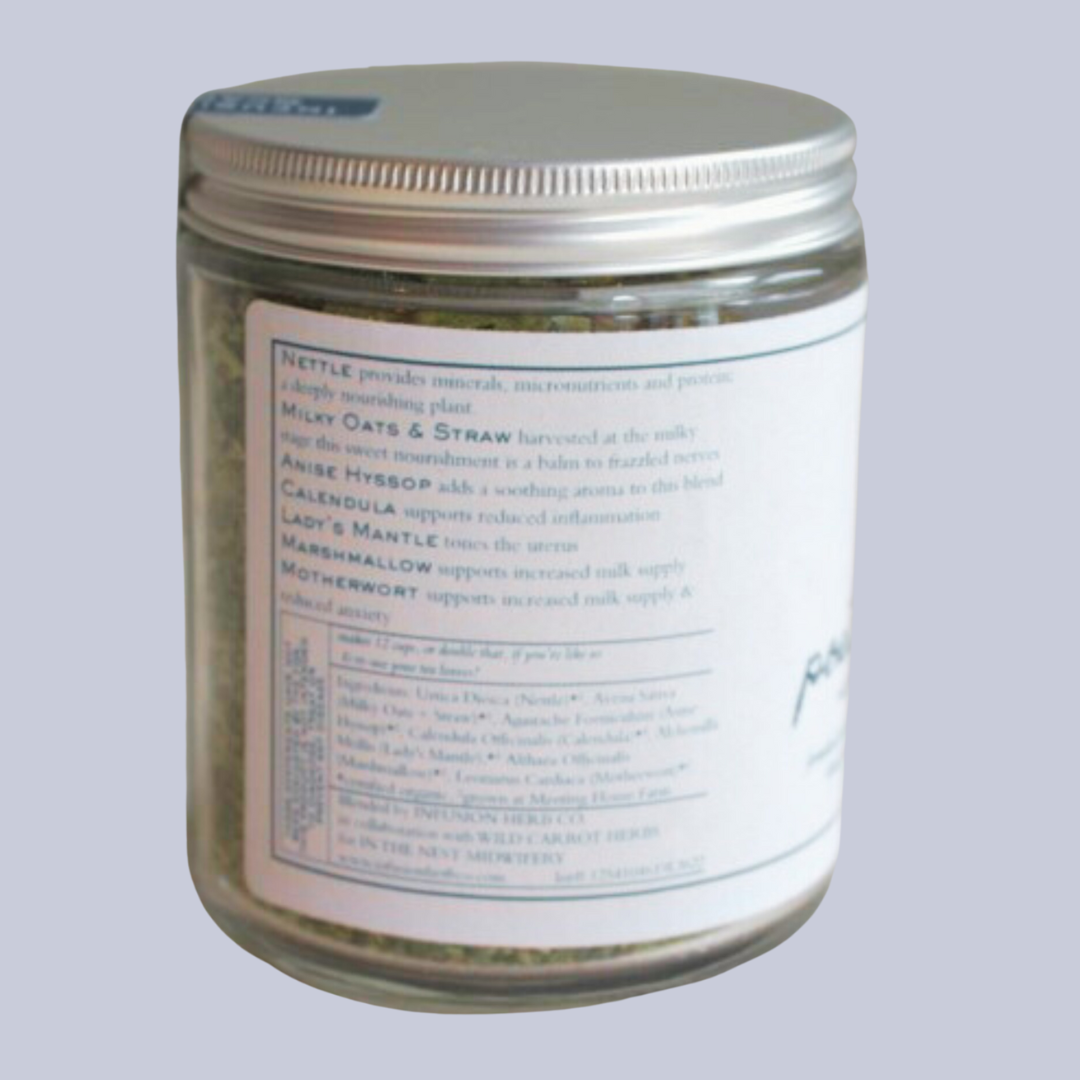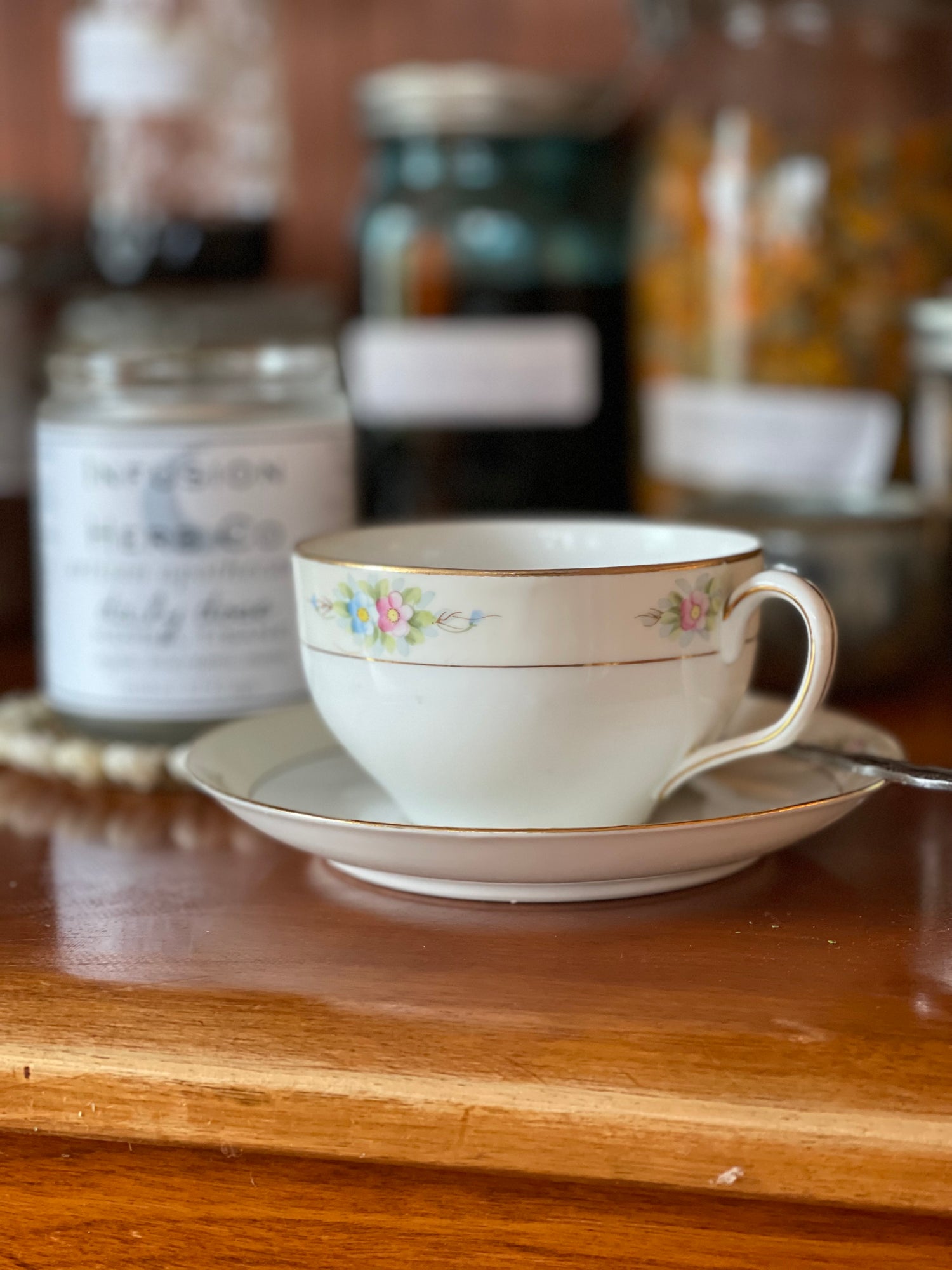 Tea or Tisane?
True teas come from the Tea plant (Camellia Sinensis), which is found in tropical and subtropical locations. Tisanes come from a water-based infusion of any other herb, spice, flower, leaf, etc. Essentially, an herbal infusion, or Tisane, is any plant-derived drink other than true tea.
Get Free Shipping

Enjoy free shipping on any order of $75 and over with code FREESHIP75. Sign up for our emails to receive periodic free shipping codes, discounts and early access to sales.

apply code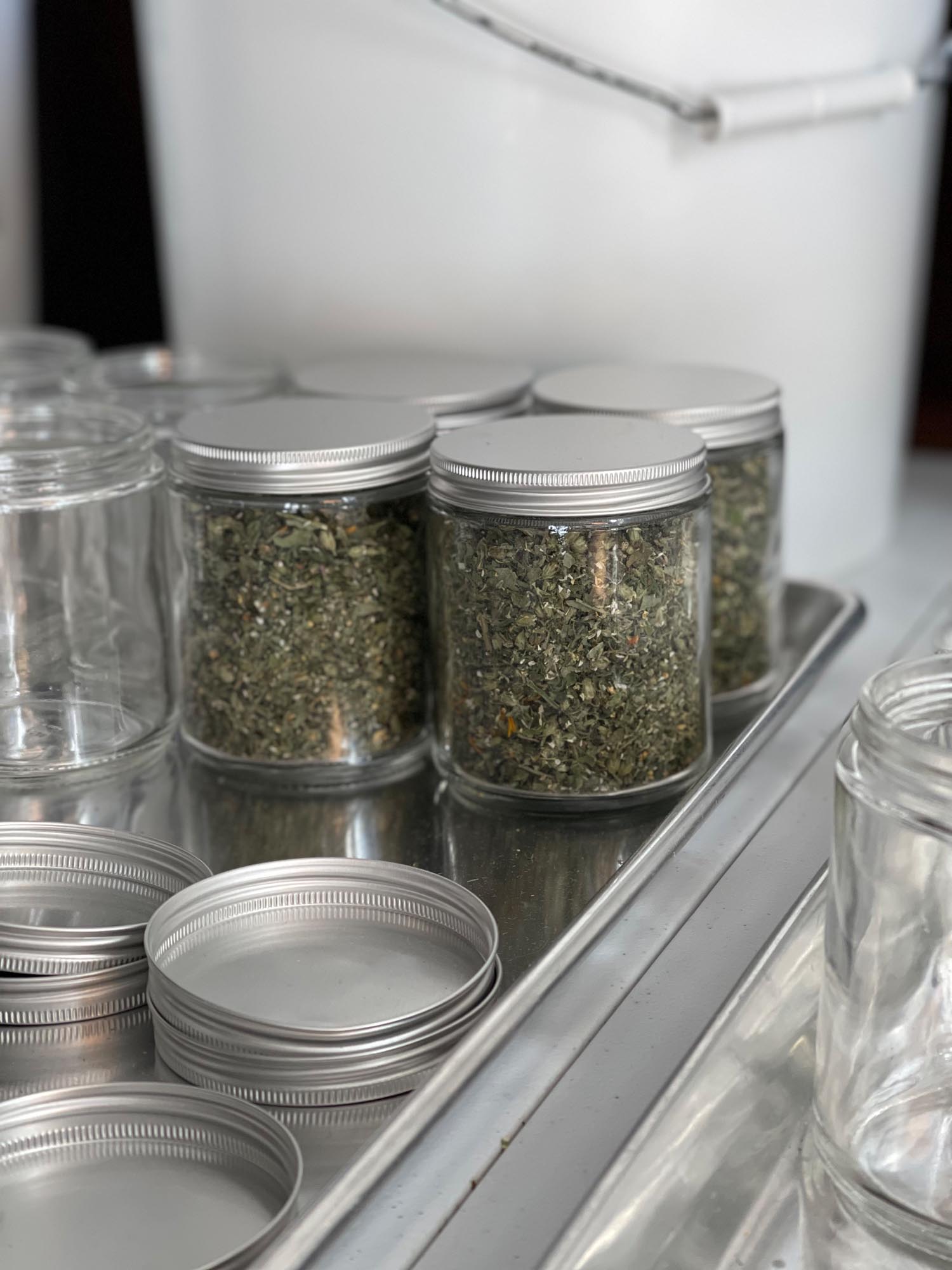 Farm & Apothecary
Herbalist formulated to feel good and be good for you. All the products in our apothecary are made using the herbs and botanicals we grow organically at Meeting House Herb Farm in Scarborough, Maine. Each product has been created because of a need in our family or community